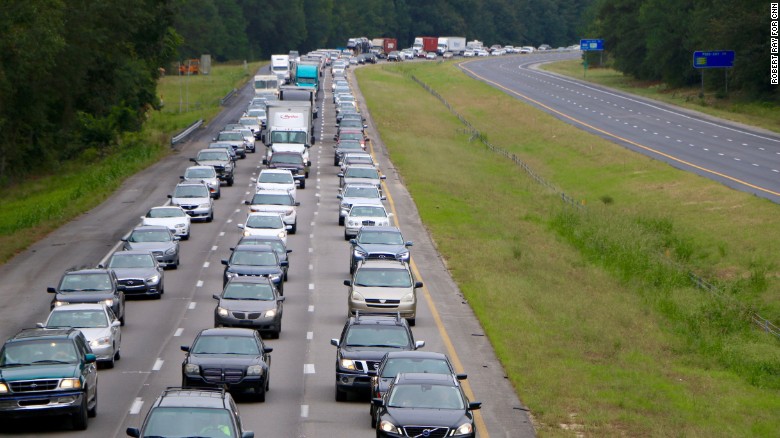 There were traffic jams on I-26 as far west as Columbia, South Carolina. Later today the
Governor
of Florida made all Freeway lanes one way heading North to make evacuation run smoother.
As Hurricane Matthew barreled up the Caribbean Wednesday, people along the Atlantic coast from Florida to South Carolina prepared to move to safer ground, as officials warned that hundreds of thousands of people would have to evacuate.
South Carolina Gov. Nikki Haley announced plans starting Wednesday afternoon to evacuate a quarter million people, not counting tourists, from its vulnerable coastline. Officials in central Florida's Brevard County on Wednesday ordered residents on barrier islands and in flood-prone areas to pack up and get out.
Florida Gov. Rick Scott said his state could see its biggest evacuation ever. "If you're able to go early, leave now," he added.
Matthew was a dangerous and life-threatening Category 3 storm with sustained winds of 120 mph, and it was expected to be very near Florida's Atlantic coast by Thursday evening.